About This Project
Employees Matter: Maximizing Company Value Through Workforce Engagement (with SJF Institute)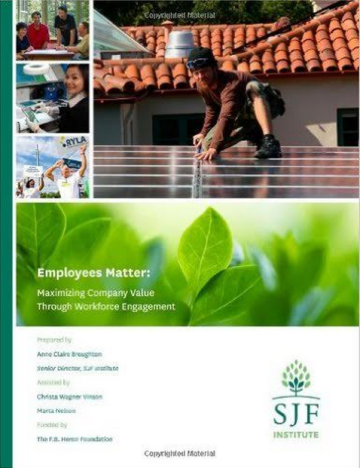 Increasing numbers of businesses view their employees not as a mere cost but as invaluable contributors to business success. These firms are implementing strategies to engage employees at all levels. The Employees Matter report identifies sixteen fast-growing entrepreneurial firms that employ employee ownership and engagement strategies which they perceive as directly linked with improved business performance. Eight other notable companies with key lessons to share are included as sidebar profiles.
---
"Embracing Open Book Management to Fuel Employee Engagement and Corporate Sustainability" (with UNC Kenan-Flagler Business School)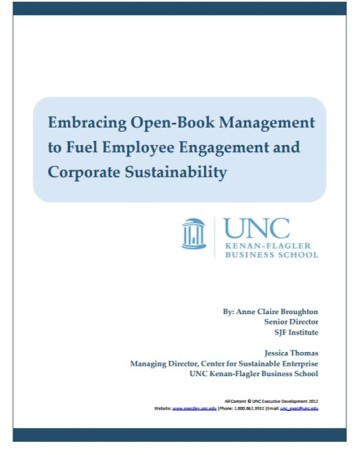 This white paper examines open-book management and the benefits of applying its principles to improve employee satisfaction, engagement, retention, motivation, innovation and corporate sustainability; explores how open-book management practices are well-suited to help achieve corporate sustainability goals; and outlines steps HR and talent management professionals can take to ensure the application of those practices in their own organizations.